Tod Chasczewski | Certified Mental Trainer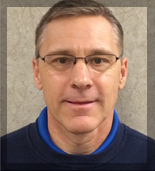 Tod Chasczewski, M.S., CC-AASP
Certified Mental Trainer® (Texas)
Tod earned his Master's degree in Kinesiology with an emphasis in Applied Sport Psychology from the
University of North Texas. He is a Certified Consultant with the Association for Applied Sport Psychology
and a member of the American Psychological Association – Div 47 for Sport, Exercise & Performance
Psychology. His experience includes consulting with athletes and performers at the youth through
professional level. While he has worked with athletes from most major sports, his applied research
interests have focused on the sport of golf. He has been a high school athlete, college golfer,
professional tour caddie, instructor, and is certified by the Titleist Performance Institute. Tod resides in
the Dallas-Fort Worth area with his wife and teenage daughter, a multi-sport athlete who has competed
at the state, national and world level. He also volunteers as a youth sport coach and enjoys recreational
cycling. Tod provides services in-person and globally via SKYPE.